Blocked Shower Drains In Reading, Berkshire
Most shower drains are intended to be accessed easily so if you have issues with a blocked sewer it can be a quicker job for Clearing Blocked Drains Reading finding out if it is your shower before you check your loo. If you have a blocked shower with dirty water that remains in the shower tray and it contains dirt or grease it could be that the main sewer is the cause of the blockage and you should contact Clearing Blocked Drains Reading on 0118 449 2364 to get if fixed right away.
Drain problems especially a water blocked shower drain can be a result of an oil and grease build up, however, a more serious drain problem, which needs professional attentions from Clearing Blocked Drains Reading, can occur in your sewer pipes where tree roots are attracted and grow wild in these ideal conditions. Property owners know that a dirty water blocked shower drain may be a true pain especially if this is the only shower in your residence but it can be even more frustrating if the cause is from the public sewer where another household have been misusing the system and are the cause of the blockage.
Our Guarentee
---
Free site visit and survey
No hidden costs
British standards compliant
Fully Insured
Clean and efficient
Professional workmanship
Shower Drain Unblocked By Clearing Blocked Drains Reading
The best thing you can do is to take care of a clogged shower drain or blocked drain as soon as possible with the help of professional drainage company Clearing Blocked Drains Reading as the pipe or pipes going to the main sewer could be affected and start to push back sewage into your bathroom. A shower drain is made up of several parts in order to keep out anything that could be the cause of a blocked drain in the shower or preventing blocked drains becoming an issue elsewhere in the home.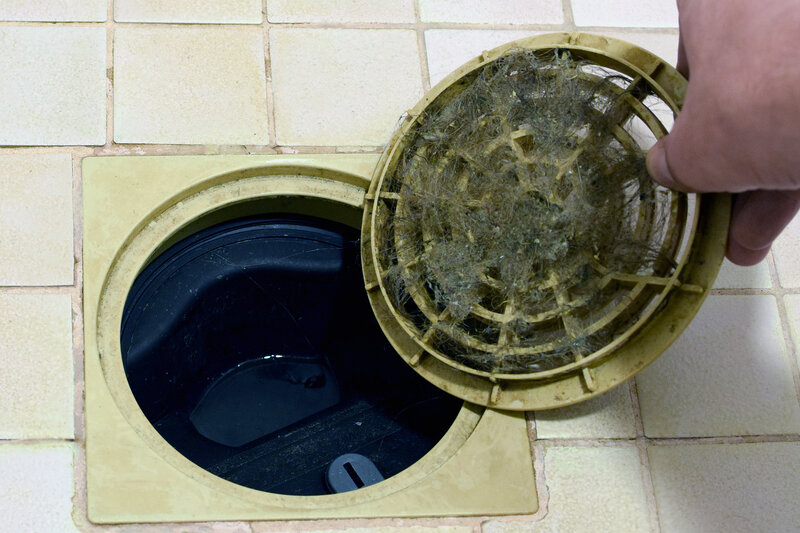 The biggest cause of a blocked drain in the shower is oil and grease build up from shower products, hair, soap and water minerals. While a normal private drain for a bathtub is 1 1 / 2 inches in diameter, a shower drain is often 2 inches in diameter, making it easier for a drainage contractor from Clearing Blocked Drains Reading to insert a small drain snake directly into the drain opening and will need to go down through the trap, where most clogs are found.
If you wish to unblock a blocked shower drain it is quite easy as some baking soda or vinegar and boiling water can eliminate the problem, however when it comes to your sewer or private drain as it is the responsibility of your local water board it is best to contact them.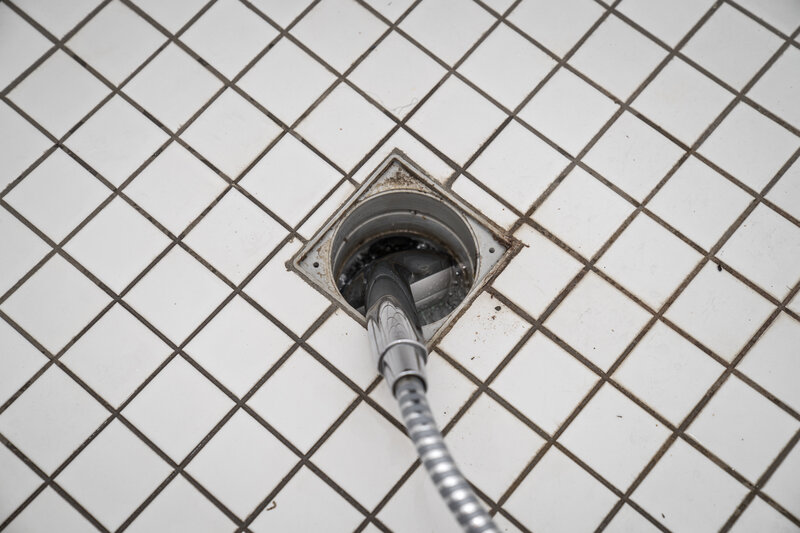 Shower Drain Mainatenance By Clearing Blocked Drains Reading
Hair and soap deposits in the trap solidify after a couple of weeks and so regular emptying and cleaning can prevent a blocked drain, flooding and further shower drain clog but for peace of mind Clearing Blocked Drains Reading drainage experts are on hand for help. Rather than contemplating the unpleasant methods by which you may unclog your toilet yourself, get in contact with our skilled drainage team at Clearing Blocked Drains Reading who will do all of that nasty work for you, and who will also supply you with some helpful tips on how best to stop future toilet blockages. It may also be of interest to know that if the problem is with your public sewer, surface water or water pipes your local water board should help.
You will never know when your drains and sewers will get blocked, even if you take care of them and you probably never give your lateral drains, sewerage or water a second thought so when it dose happen you have no idea of what to expect. Clearing Blocked Drains Reading will provide you with quotes and explanations for the work before it begins to offer you peace of mind. If nothing appears to be working with your drainage system and your drain proceeds to fill up, get in contact with the experts at Clearing Blocked Drains Reading who will also be more than delighted to step in and sort your drainage systems.
Do You Need Help ?
Call Us Now On
All Types of Blocked Drains Work Undertaken
Contact Clearing Blocked Drains Reading
Clearing Blocked Drains Reading are a drainage company that are experts with many years experience in drainage pipe and water pipe repair and maintenance. In over 25 years, Clearing Blocked Drains Reading have attended to all types of blocked shower drains and shower plumbing jobs, and their years of experience has taught them what can block shower drains and how to unclog a shower drain thoroughly yet quickly and efficiently using the latest technology high pressure water jets before the sewer becomes a problem.
Do You Need Help ?
Call Us Now On